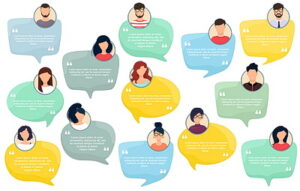 Brought a dozen bagels into work this morning. Every single person commented on how FRESH the bagels..
– Michael P.
---
Had the BEST & MOST DELICIOUS surprise of CINO'S HOT BAGELS OCEANSIDE, shipped to me from my dear…
– Julie H.
---
Great bagels and Tuna. Always fresh.
---
Delicious fresh bagels. Excellent customer service. Joe – owner is a pleasure to deal with. Sent Bagels to my children away at school. They were surprised and thrilled to receive this package.
Highly recommend.
---
I have to say that if you're looking for a great bagel store for a bite to eat, whether it's
breakfast or lunch, Cino's is the place to go. The bagels are fresh as well as their salads.
The owner Joe is really friendly as well as his staff. So just stop in some time you
will really enjoy it.
---
My husband (a native New Yorker), just received his surprise shipment of Bagels out in Colorado and was absolutely thrilled..! There is NOTHING like a NY bagel. Big thanks to Joe Cino for his help with the delivery. If my husband can't be in NY right now, at least he can have a taste of NY in Colorado!!
– Spencer J.
---
Excellent! I love this place. Good food, great stuff.
– Steve S.
---
I stopped by with my wife and we were pleasantly surprised about how good the service was, not to mention the freshness of the bagels!
– Hjc I.
---
I have been visiting Cino's a few times in the last few days…im a fan!!! Every bagel i try is fantastic..I love a good chewy pillowy bagel. There is also a great variety of coffee which makes me happy. I do have to say my favorite thing is how friendly and warm everyone who works there is. They all greet you and treat you very well!
– Kat…
---
I go way back to hot fresh bagels in the '70's on Amsterdam Ave next to Zabars… llloooonnngggg lines, the very very best, now long gone from that great neighborhood. Thanks to Yelp and a LOT of reading of many many reviews, I selected Cino's. AND…Cino's does an AMAZING job!